From Mark Fox:
It's time to grab your advertising and get ready to blast-off. If you're serious about advertising your business online and emailing you Advertising to Proven Buyers... AND your serious about driving results... Then you've come to the right place. Join the other experienced marketers and grab your AtomicMailer membership today!
Our rooms are packed and we are ready to go (the CTR% is really good)!! Now you will be too when you see all we have available for your advertising needs. Get ready to smile BIG as you reap the benefits of an active list. Let us send quality visitors to your site and help you Explode past your competition!!
We know building your own list takes a great deal of money, dedication and time. But now there was a system out there that allows you to tap into an existing list filled with active prospects and proven buyers?
They have proven they are pre-qualified by joining this Pro-Only Viral List Builder!
This is what AtomicMailer offers you, an active list of proven buyers all eager to see what you have to offer.

This new Pro-Only Viral List Builder not only provides you with all the advertising options your site needs, we also packed it with tons of features for you to advertise and earn.

Great CTR

Daily Email Rewards


Click Rewards

HTML Editor

6-8 Second Timer


Average Click Rewards


Monthly Bonus Mails

Dynamic Ratios

CTP Badges

Banner & Text Advertising

Spot light ads

Steal A Site

Timed Advertising

Residual Mails

Performace Stats

Reset Mailer Option

Weekly Activity Rewards

Schedule Mailer

Icon Collection Rewards

Banner Prizes

Viral Traffic Games

Top Members

And MUCH More...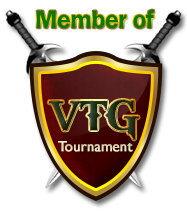 Don't waste time sitting in the hall, grab your gloves, get your goggles on, make a name for yourself and get your products/services sold. Join AtomicMailer and start promoting to other serious marketers today! It's definitely the one program you'll be more than happy you joined!

To put your websites in front of Pre-Qualifed Buyers And increase your advertising potential, all you need to do to is 'grab a membership' by clicking the join button below (don't delay.. get results today..
I urge you to take action today... Join AtomicMailer...and see for yourself the dramatic increases in traffic and results we can bring you!



P.S. Join Today... Join the many Members that have already seen The Explosive Results Our Traffic Can Produce!